TRUE SEEDS CHIA CRUSTED FISH FILET.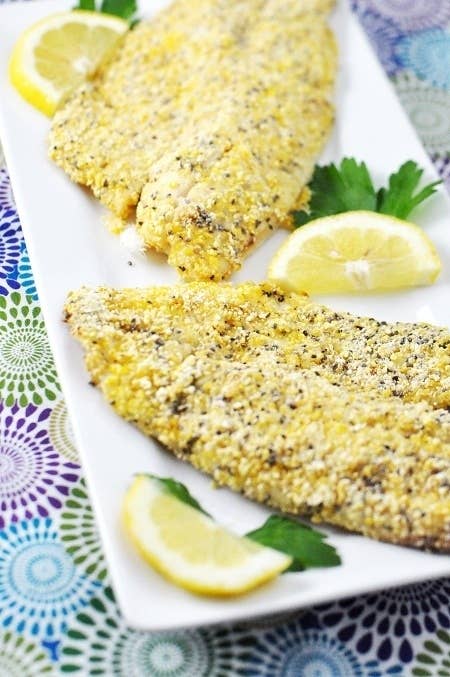 Ingredients:
One boneless fish fillet
A few dash of salt and black pepper
1/2 cup of corn meal
1/2 tea spoon of True Seeds Chia
1/2 tea spoon of garlic powder
Directions:
Preheat oven to 400 F. On a plate toss together corn meal, salt and pepper, chia seeds and garlic powder. Place a cooking rack on a baking sheet, spray lightly with olive oil. Place the fish fillet into the corn meal mixture, ensure both sides are covered with the mixture. Bake for 15-20 minutes.
Mango-Kiwi Oats True Seeds Chia
Ingredients:
A slice of Manggo, two  slices of Kiwi, four tablespoons of oats, One tea spoon of True Seeds Chia, 1/2 a cup of Almond or Soya Milk.